HSU's Virtual Private Network (VPN) enables faculty and staff to access information on the campus network from off-campus. While it's tempting to use one of the many personal VPNs available on the internet, these accounts are commonly used by phishers taking advantage of compromised HSU accounts and may well make you more, rather than less, vulnerable. It may also cause us to block your HSU account altogether. For this reason, HSU requires that staff and faculty wishing to connect in this way use only the campus-approved GlobalProtect software (GlobalProtect is replacing OpenVPN).
Before setting up your campus VPN connection, you will need to request that you are added to the appropriate Active Directory group; this will enable you to log in remotely.
Additionally, if you want to connect remotely to your on-campus computer, as well as, to the network, Desktop Support will need to confirm that your computer is configured to allow you to log in remotely. Once the above steps have been completed, continue as follows:
Request Access
From the Humboldt main web page click myHumboldt


Click Requests then Request Access tab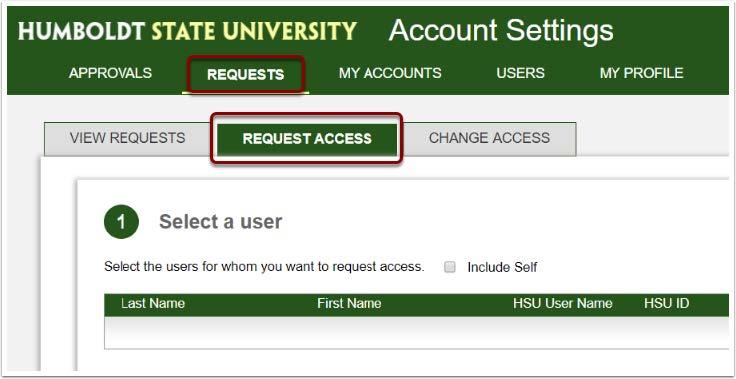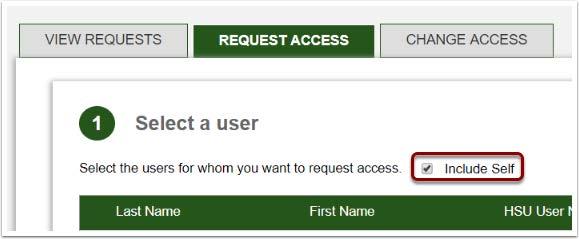 In Section 2 - Select resources and permissions click the drop down arrow next to Find Roles By and click Search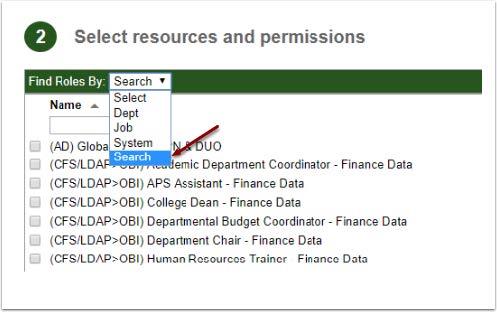 Click to Select (AD) Global Protect VPN & DUO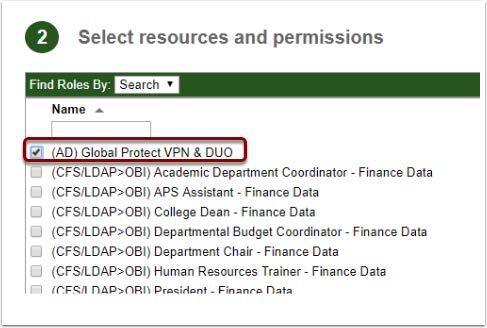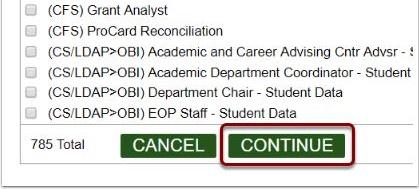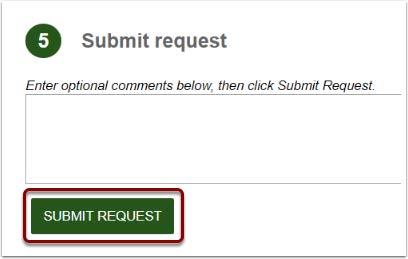 GlobalProtect - Start VPN Session
On Windows systems, the GlobalProtect application icon will be in the lower right system tray. Click once to open.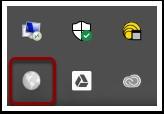 Enter the portal address gp.humboldt.edu and Click Connect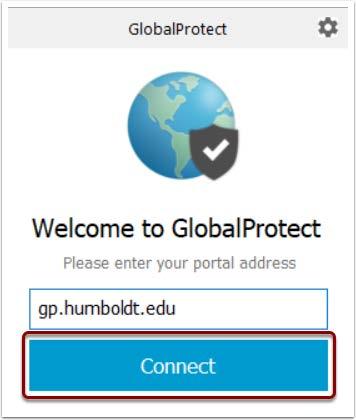 Enter Username and Password and click Sign In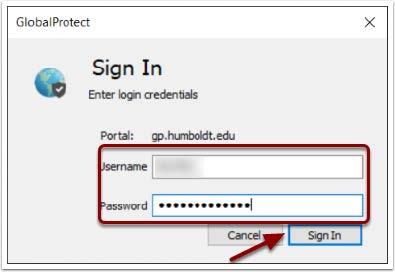 GlobalProtect will show you have successfully connected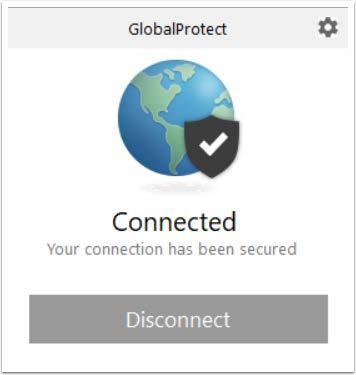 NOTE: For security reasons, please be sure to always disconnect when you are finished with your VPN session.
Help Desk Hours
Monday - Friday 8am - 4:45pm
After hours emergencies:
Call UPD at 826-5555