Help us keep your information – and the Humboldt networks – secure by setting a strong password to access campus resources – and change it whenever you're asked to.
Forgotten or lost password
Go to www.humboldt.edu/reset and create a new one. If you think your password's been stolen, call the information security office right away at x3815
If you know your existing password and simply want to change it, visit www.humboldt.edu/change
Why you need a strong password
Because the bad guys can use it to steal your identity and hack into other people's information on the web.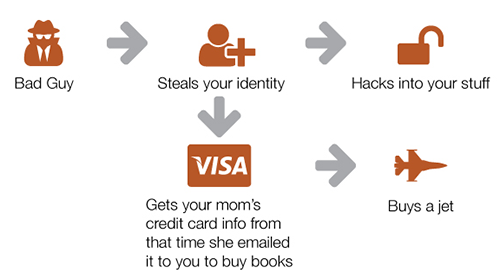 Creating a strong password
Humboldt's network protection has rules for strong passwords – you'll find them on the Account Settings screen for password creation. Stuck for ideas? You'll find plenty of useful resources on the web.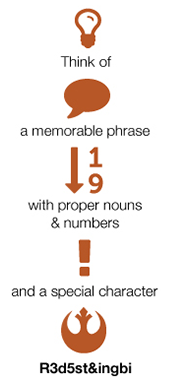 Change your password regularly
Everyone on campus must change their password yearly. Users working with confidential data must do so more often. Just be sure to make the change as soon as you get the email notification.

Keeping track of passwords
Get a password management app - Humboldt recommends
KeePassX
(Windows or Mac) or
1Password
(Mac) - and use it.

Help Desk
Fall 2023 Hours
Monday - Friday
8am - 8pm
Saturday - Sunday
12pm - 4pm
After hours emergencies:
Call UPD at 826-5555
System Status