ArcGIS Desktop
1. Extract the file ArcGIS-Desktop-Advanced.zip
2. Right-click on ArcGIS_Desktop_10XX_XXXXXX.exe and click on "Run as administrator" to install ArcGIS Desktop Advanced on your personally-owned device. Accept all defaults except for the license file type.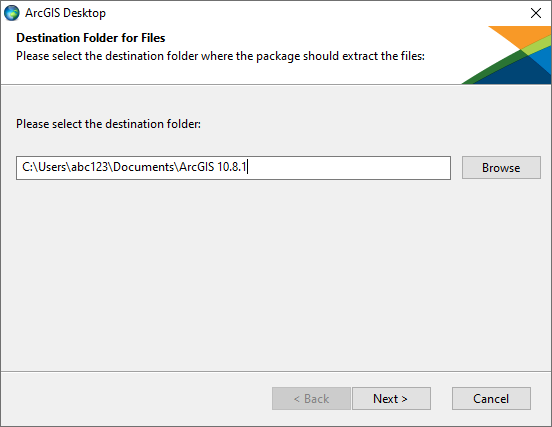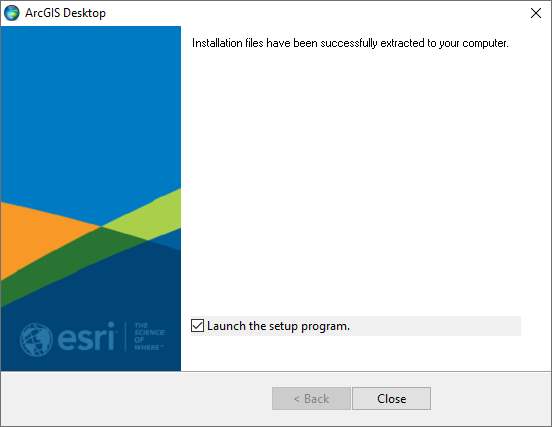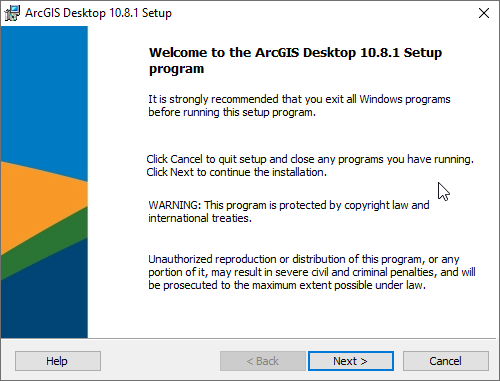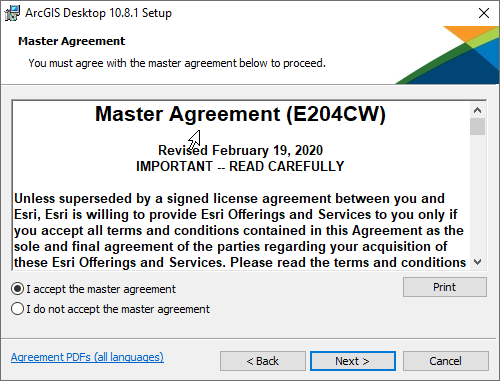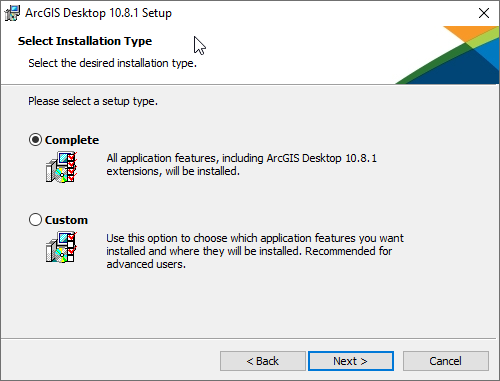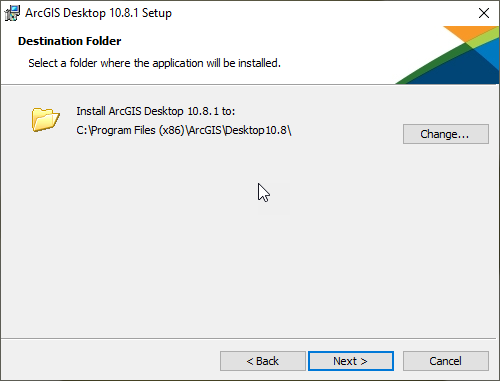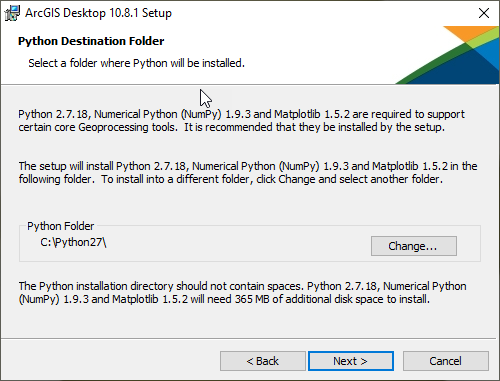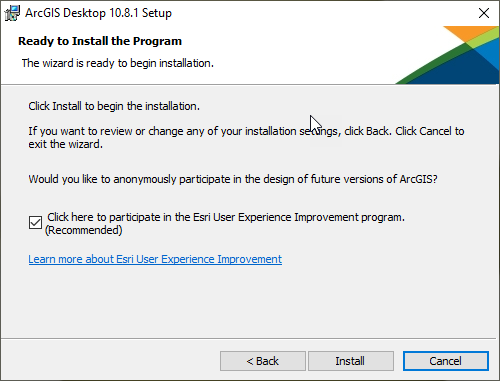 3. When finished with installing ArcGIS Desktop, the ArcGIS Administrator Wizard will start. Click on the Advanced (ArcInfo) Single Use radio button: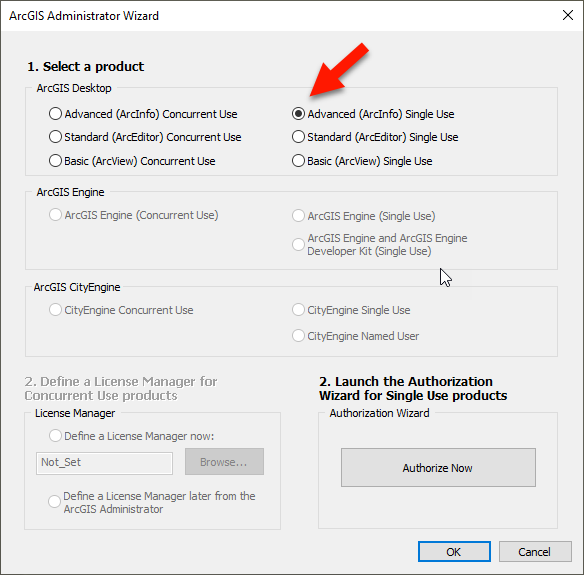 4. Click on the Authorize Now button: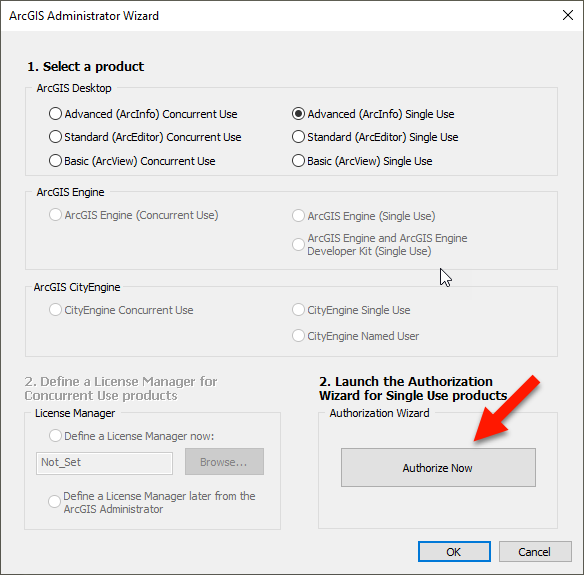 5. Click on the third radio button stating that you have received an authorization file and are now ready to finish the authorization: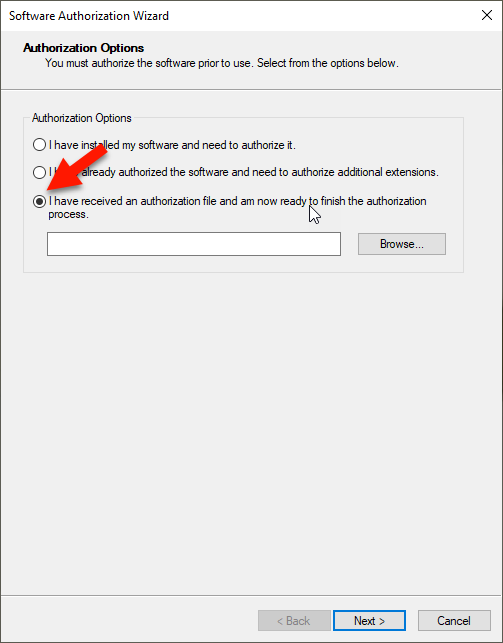 6. Click on the browse button to select the authorization file that was included in the ArcGIS-Desktop-Advanced.zip archive: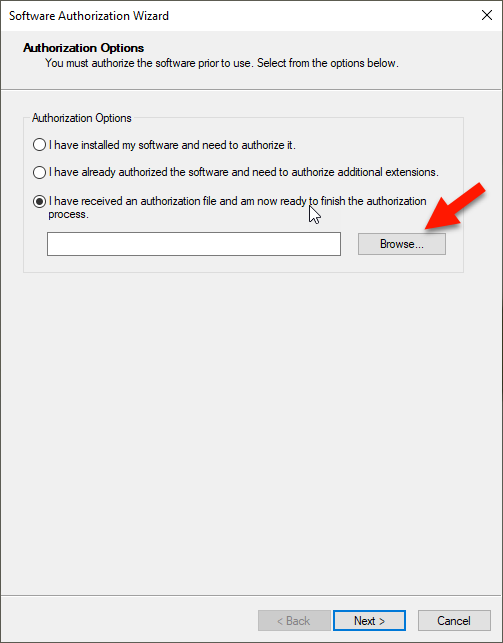 7. Click on the EducationSiteArcGISPro_SingleUse_948790.prvc file and click open: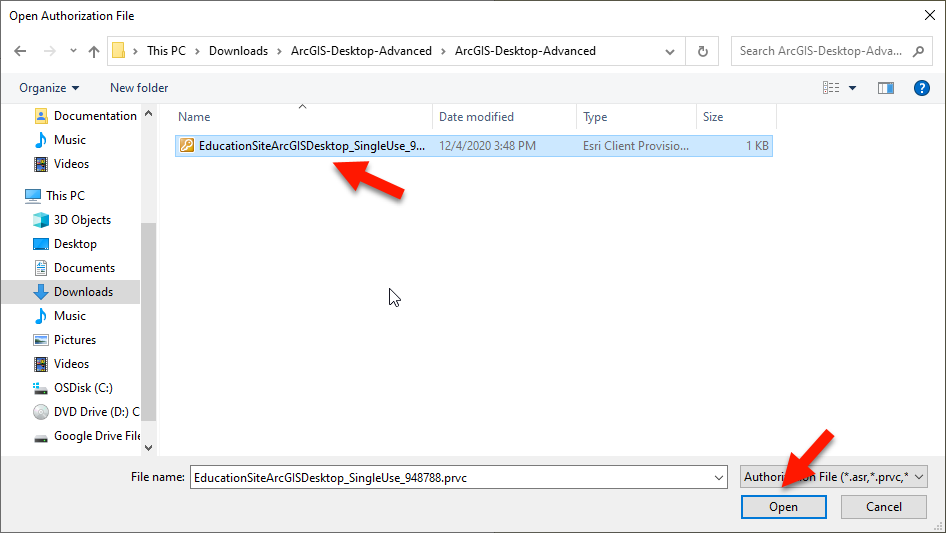 8. After the prvc file has been selected, click next to start the authorization process: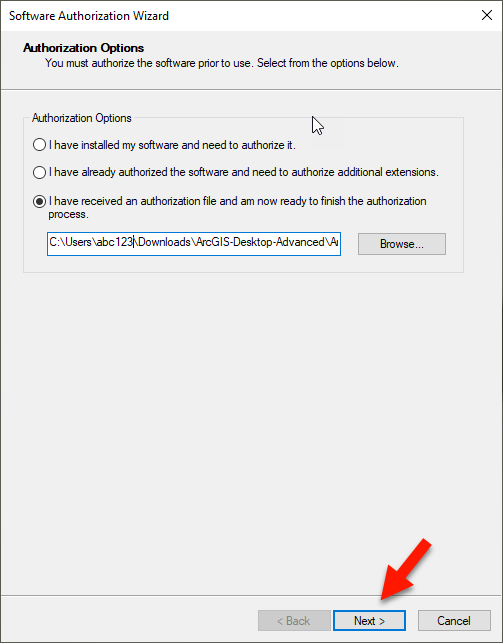 9. Leave the default "Authorize with Esri now using the Internet…" radio button selected and then click next: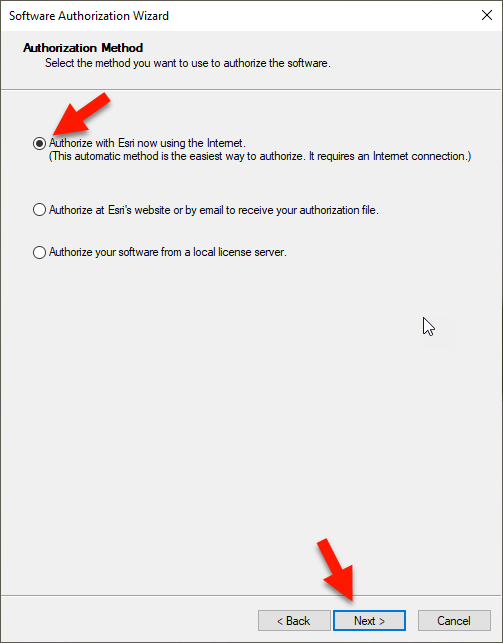 10. Leave the pre-populated fields as-is and click next: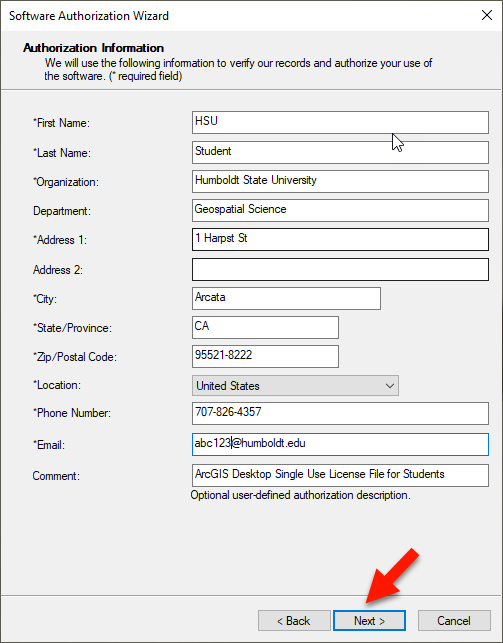 11. Set the organization as "Education-Student", the industry as "Higher Education", yourself as "Student", and click next: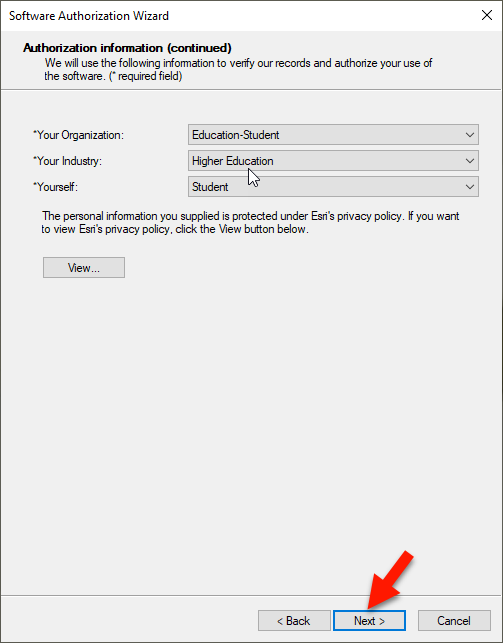 12. Leave the authorization number as-is and click next: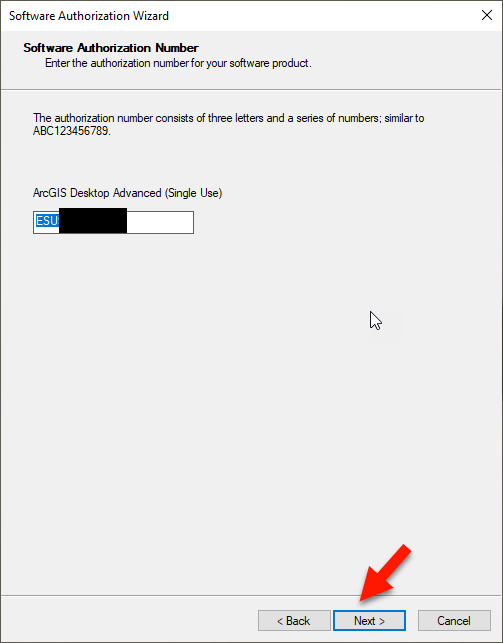 13. Leave everything else as-is and click next: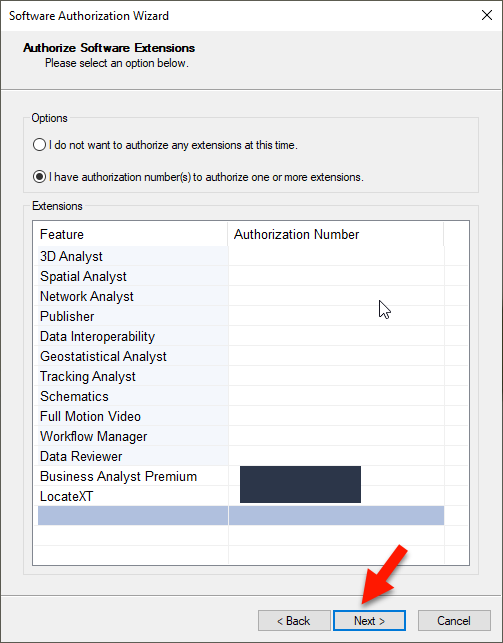 14. Click next again (make sure you're online before doing so):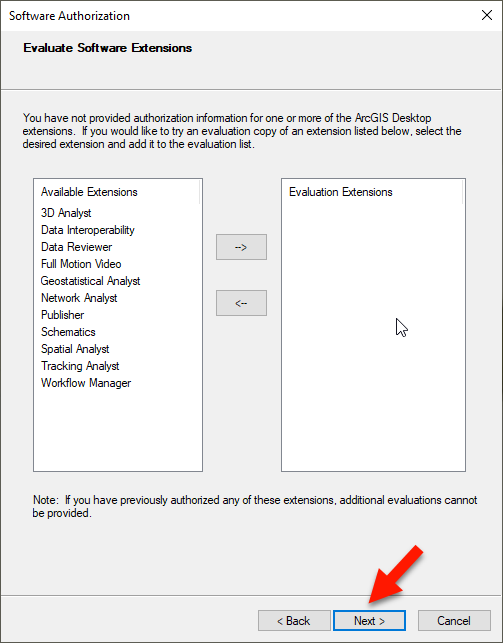 15. The authorization process will now start and should only take a few seconds: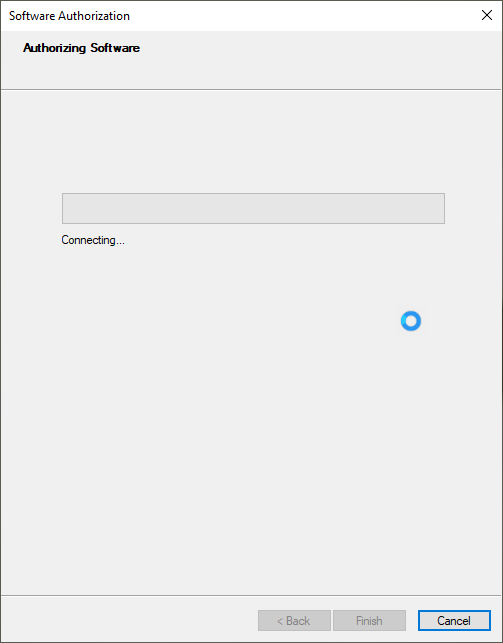 16. Click finish when the authorization completes: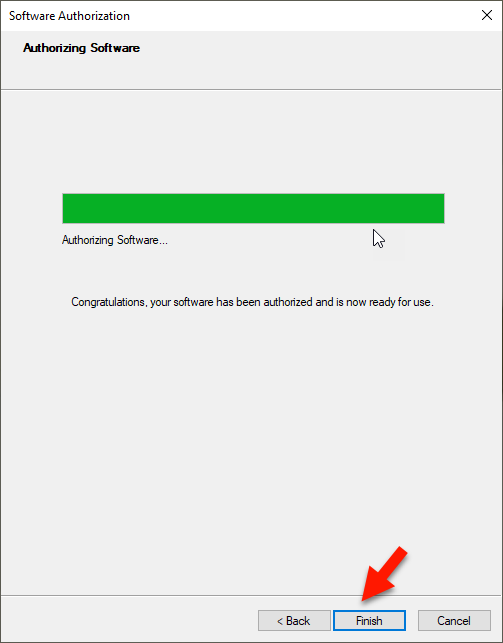 17. The following screen should now appear. Click OK to close ArcGIS Administrator: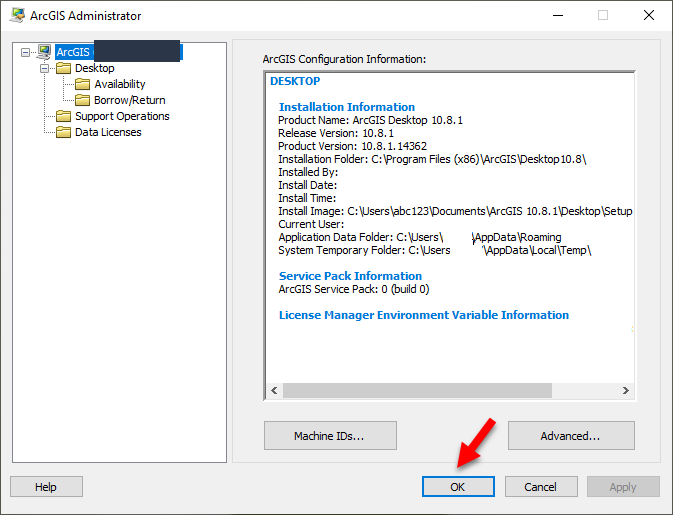 18. You should now be able to run ArcGIS Desktop Advanced (AKA ArcMap) from off-campus.

ArcGIS Pro
Installation
1. Extract the file ArcGIS-Pro.zip
2. Run ArcGIS_Pro_25_172639.exe to install ArcGIS Desktop Advanced on your personally-owned device.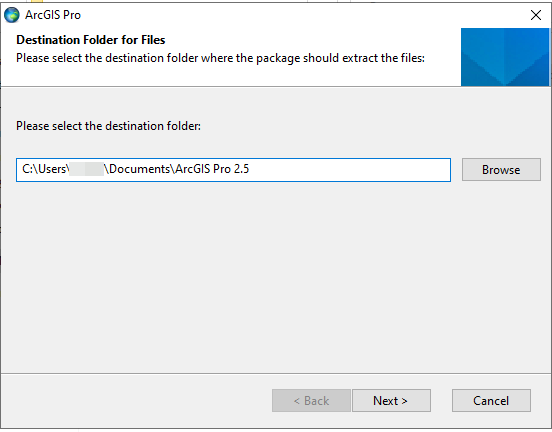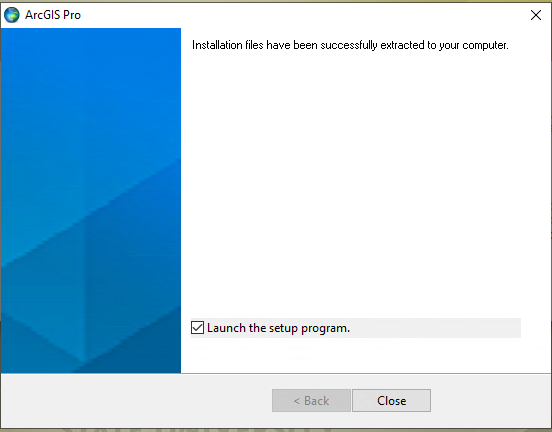 3. If you have administrator rights, select anyone who uses this computer (all users) and click next. If not, select only for me (currently logged in username) and click next.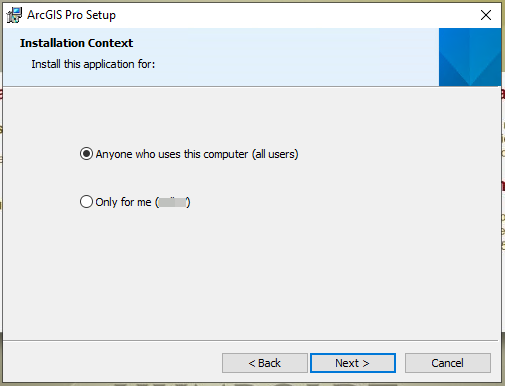 4. Leave the destination folder as the default and click next.
5. Leave the checkbox checked and click finish if you want to run ArcGIS Pro right away or uncheck the box, click finish, and scroll down to the section for patching your copy of ArcGIS Pro.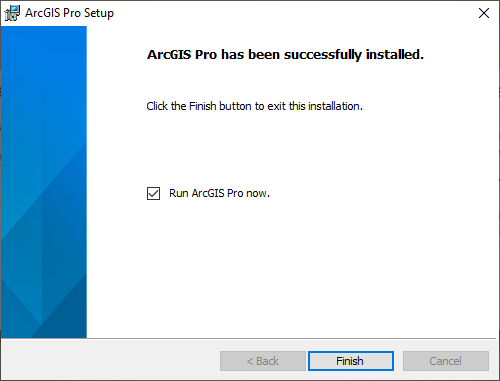 Licensing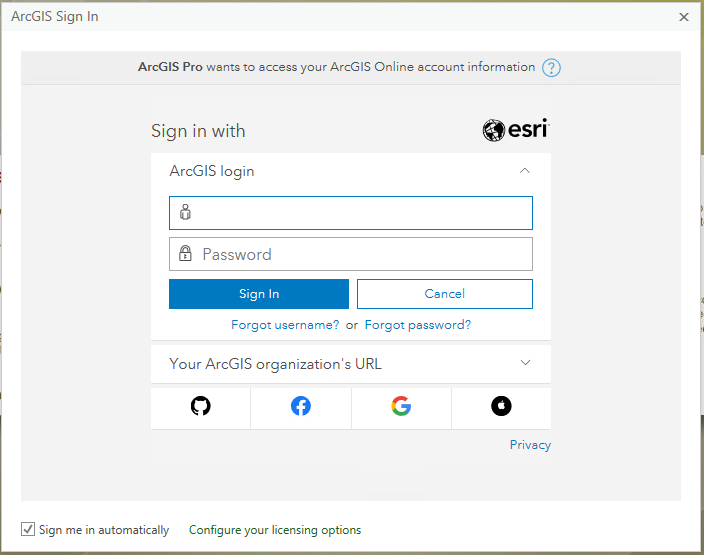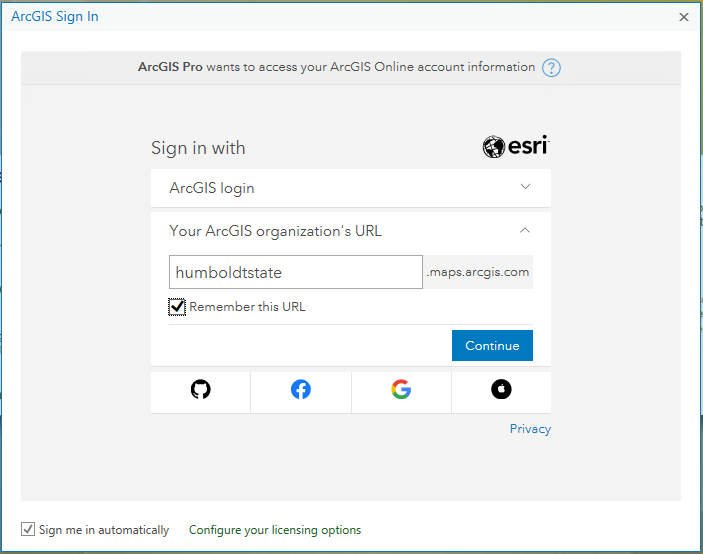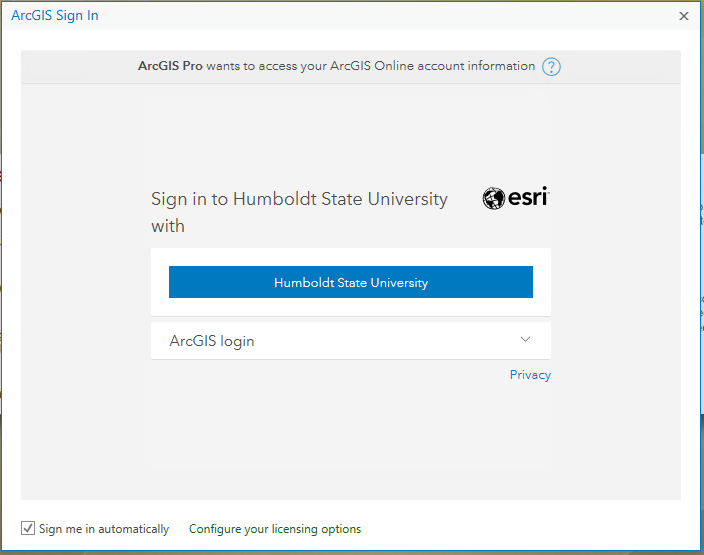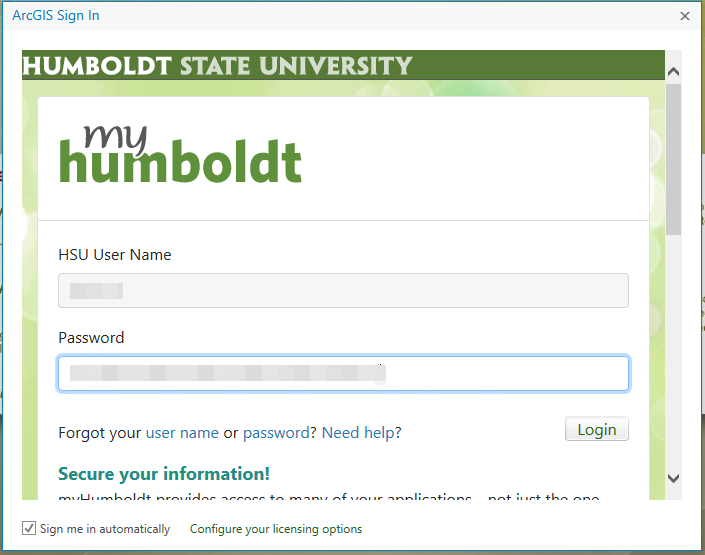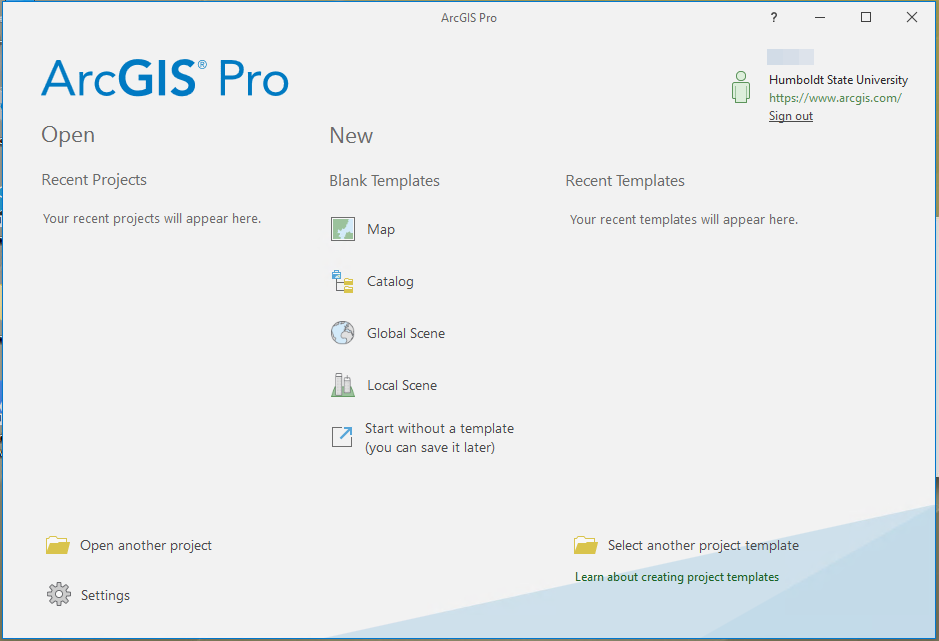 Patching
1. To patch your copy of ArcGIS Pro to 2.5.1, make sure ArcGIS Pro is closed, and run ArcGIS_Pro_251_173949.msp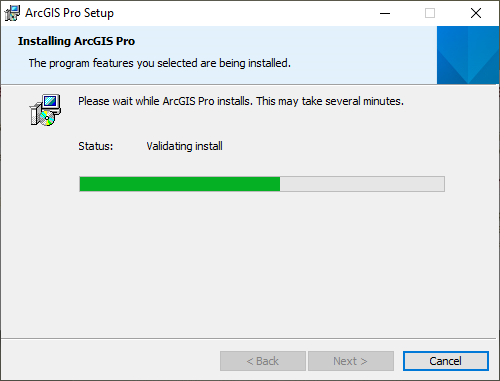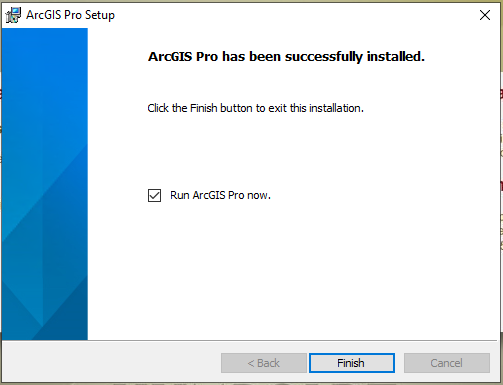 ArcGIS Online (AGOL)
To access Humboldt's ArcGIS Online instance, please go to the following URL in your preferred web browser https://humboldtstate.maps.arcgis.com/and click on the Cal Poly Humboldt button: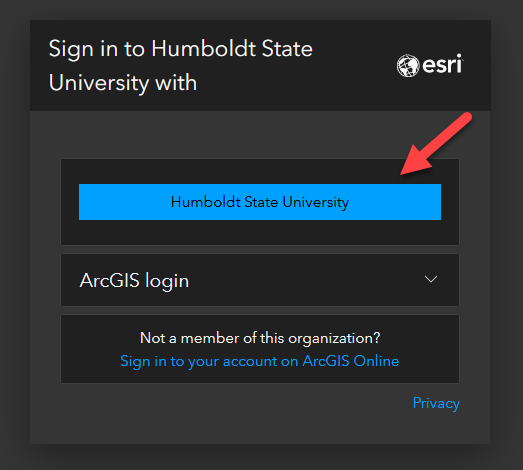 You will then be prompted to enter your Humboldt login credentials and respond to the DUO notification: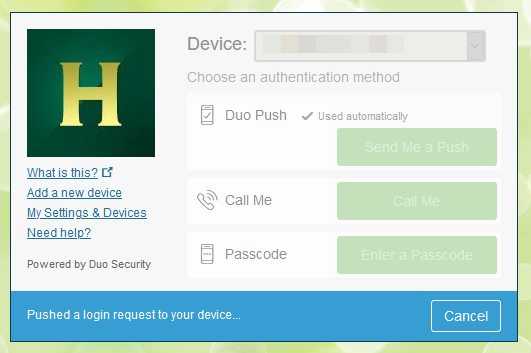 Once you've approved the DUO push notification, you should be redirected to the Cal Poly Humboldt ArcGIS Online instance:

Help Desk
Fall 2023 Hours
Monday - Friday
8am - 8pm
Saturday - Sunday
12pm - 4pm
After hours emergencies:
Call UPD at 826-5555
System Status