HSU's Virtual Private Network (VPN) enables faculty and staff to access information on the campus network from off-campus. HSU requires that staff and faculty wishing to connect in this way use only the campus-approved GlobalProtect software (GlobalProtect is replacing OpenVPN).
Before setting up your campus VPN connection, you will need to request access to Global Protect via Account Settings. This will also add you to Duo Multi-factor authentication.
If you want to connect remotely to your on-campus computer please open a Help ticket.
Request Access
From the Humboldt main web page click myHumboldt


Click Requests then Request Access tab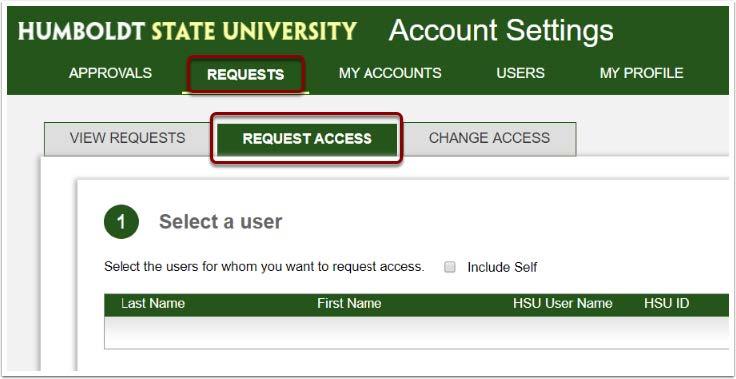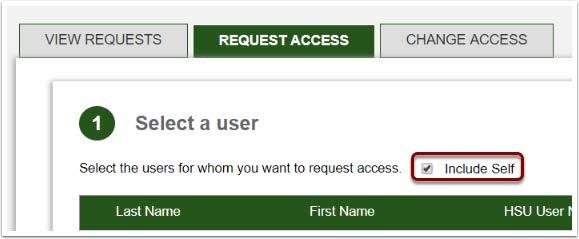 In Section 2 - Select resources and permissions click the drop down arrow next to Find Roles By and click Search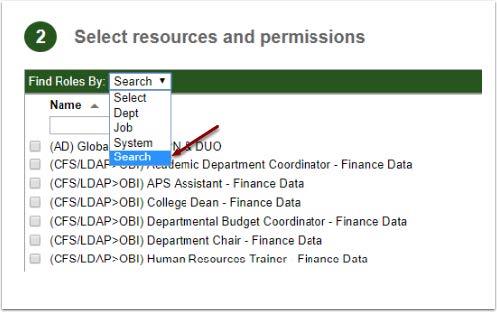 Click to Select (AD) Global Protect VPN & DUO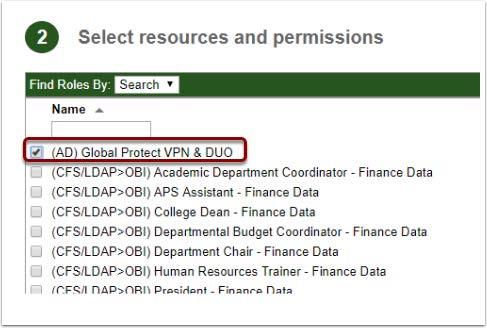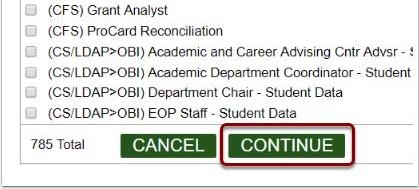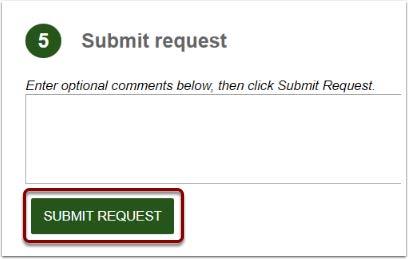 GlobalProtect - Installation 
For Computers
If you have access to Software Center (PC) or Self Service (Mac), search for Global Protect, click Install, and follow the instructions from there.
OR
Go to gp.humboldt.edu and enter your HSU credentials. 

Select an agent to download based on your operating system.

Run the agent/installer and follow the instructions.
For Mobile Devices
Go to the App or Play store and search for GlobalProtect by Palo Alto Networks.

Install that app
GlobalProtect - Start VPN Session
On Windows systems, the GlobalProtect application icon will be in the lower right system tray. Click once to open.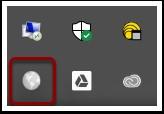 Enter the portal address gp.humboldt.edu and Click Connect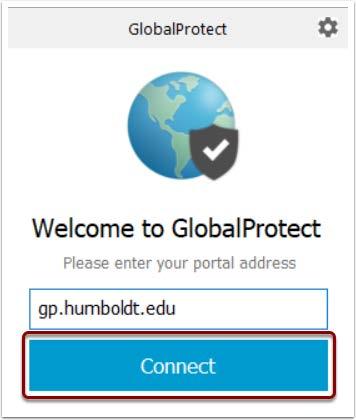 Enter Username and Password and click Sign In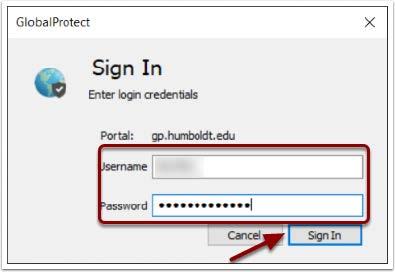 A Duo authentication request will be sent to your Duo default device, typically your mobile phone. Click on Approve on the Duo request to continue.

GlobalProtect will show you have successfully connected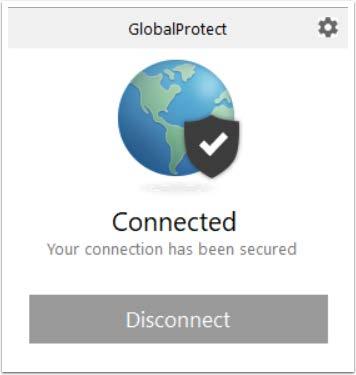 NOTE: For security reasons, please be sure to always disconnect when you are finished with your VPN session.
If you encounter any difficulties, wish to provide feedback on the instructions, and/or request assistance please submit a HELP Ticket.
https://hsu-forms.humboldt.edu/techhelp/its-support-request-form
If you are a member of the Duo Multi-factor authentication service, you may need to update your default device to a mobile phone, as Global Protect VPN will only send a request to the default device. To update this setting visit this guide (https://guide.duo.com/manage-devices)
Help Desk Hours
Monday - Friday 8am - 8pm
Saturday - Sunday 12pm - 8pm
After hours emergencies:
Call UPD at 826-5555