1. Download the NoMachine Enterprise Client for your platform (toward the bottom of the page).
https://www.nomachine.com/download-enterprise#NoMachine-Enterprise-Client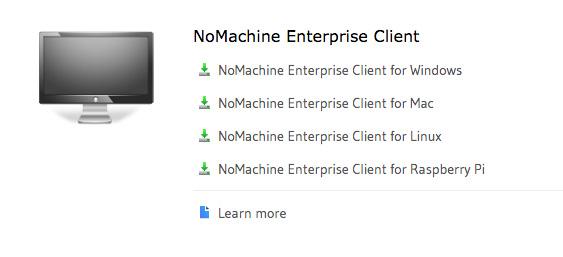 2. Install the NoMachine Enterprise Client.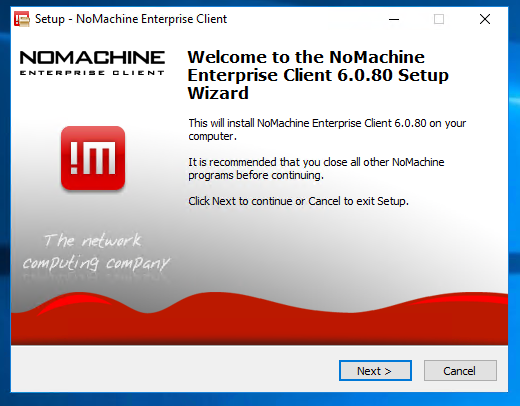 3. Configure the NoMachine Enterprise Client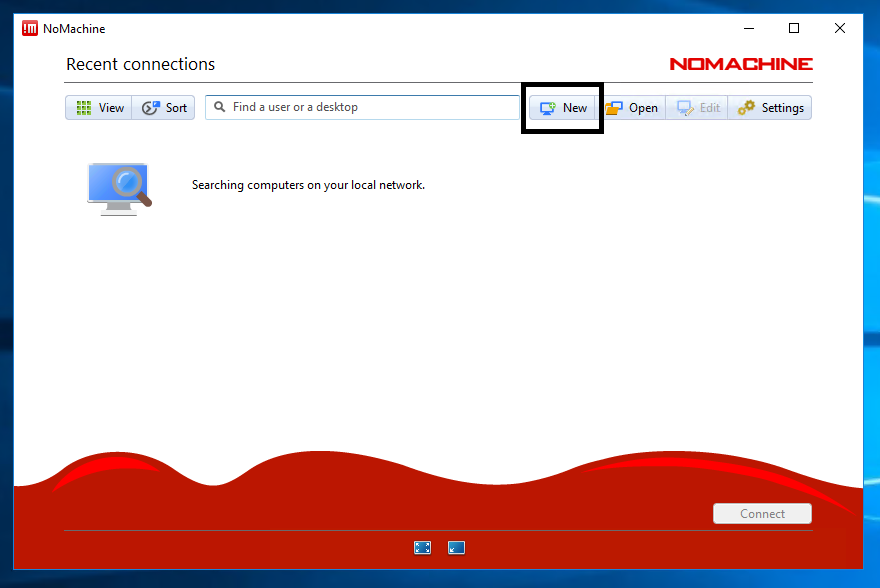 Select SSH from the Protocol drop-down list and click Continue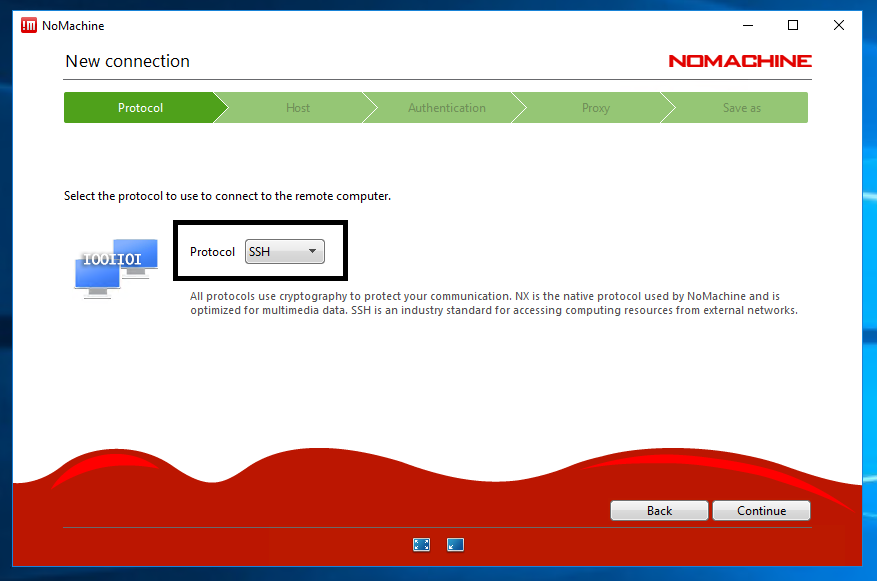 Enter vlinux.humboldt.edu as the Host and click Continue.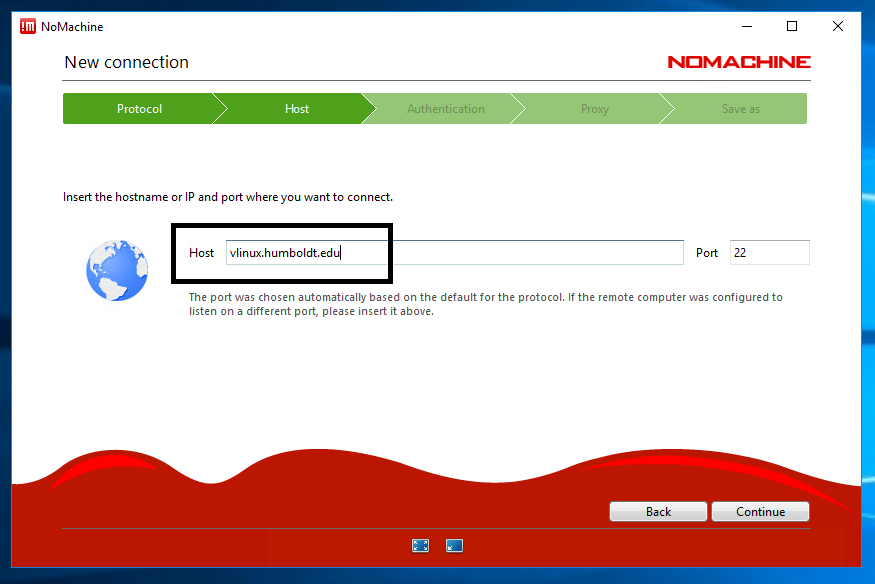 Choose Password as your authentication method and click Continue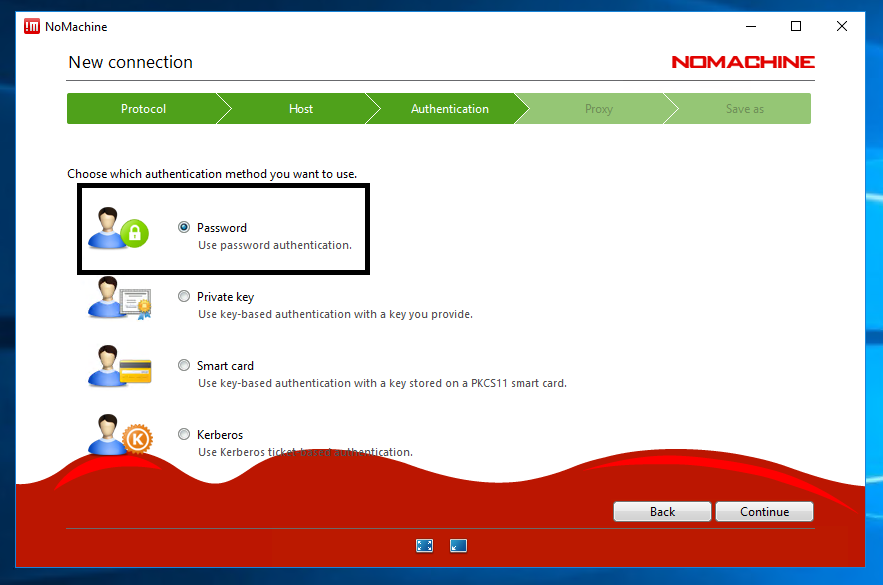 Choose Don't use a proxy for your network connection and click Continue.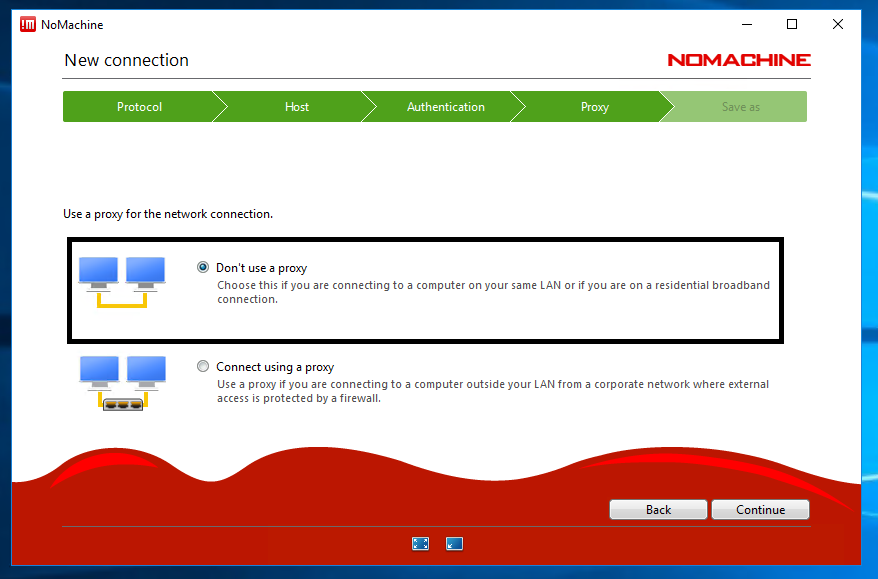 Enter a name for your connection and click the checkbox if you want to create a desktop shortcut to the NoMachine Enterprise Client. Click Done.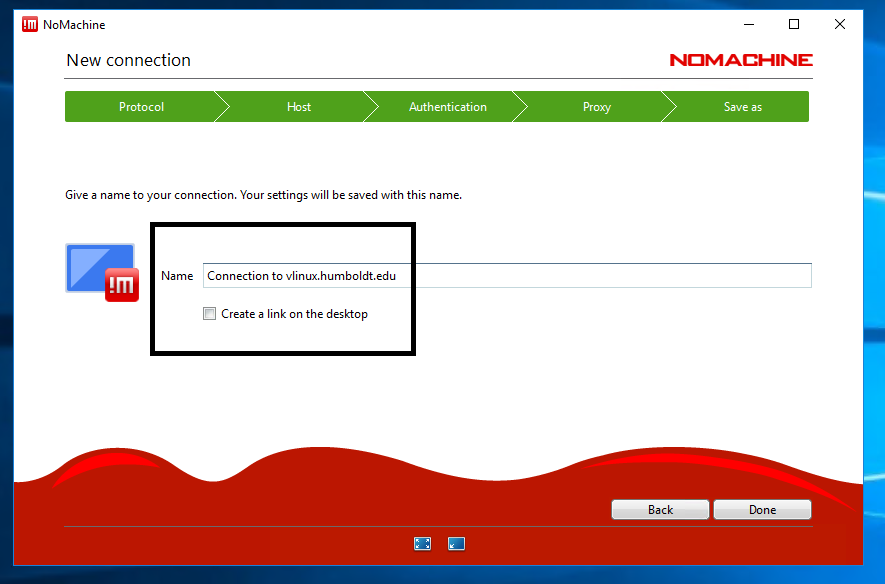 Select your connection and click Connect.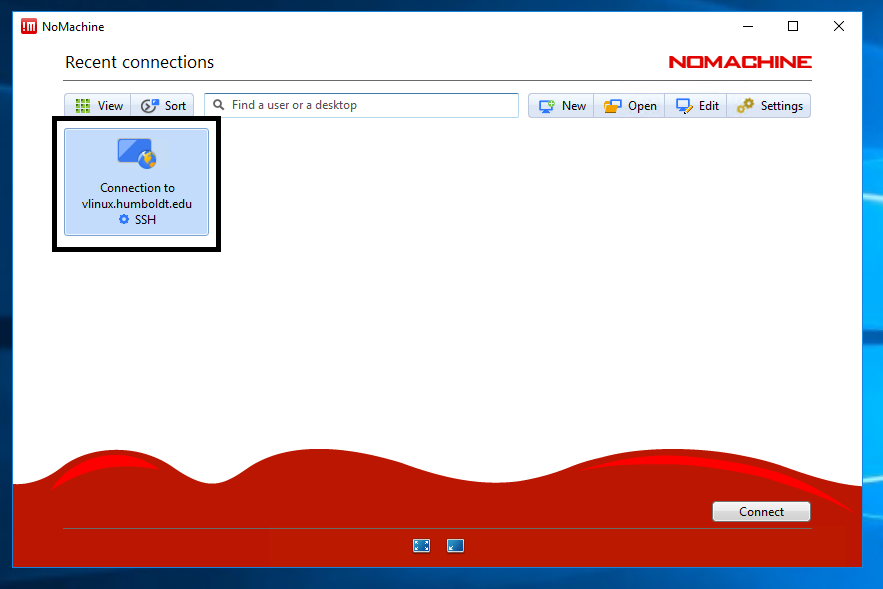 Click Yes to accept the RSA host key after verifying the host's authenticity.
Now enter your HSU Username and Password and click OK (only check Save this password in the connection file if you are on a trusted computer)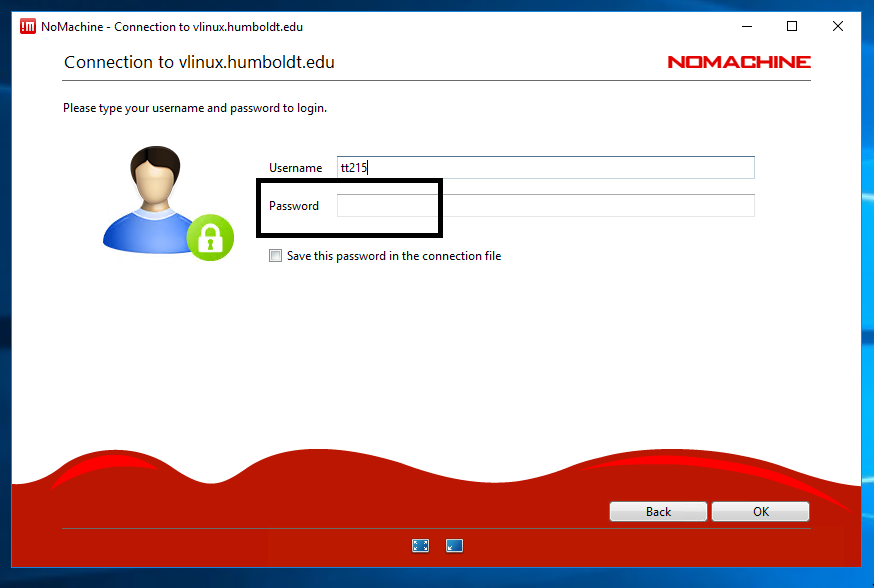 Choose "Create a new virtual desktop" and check the "Save this setting in the connection file."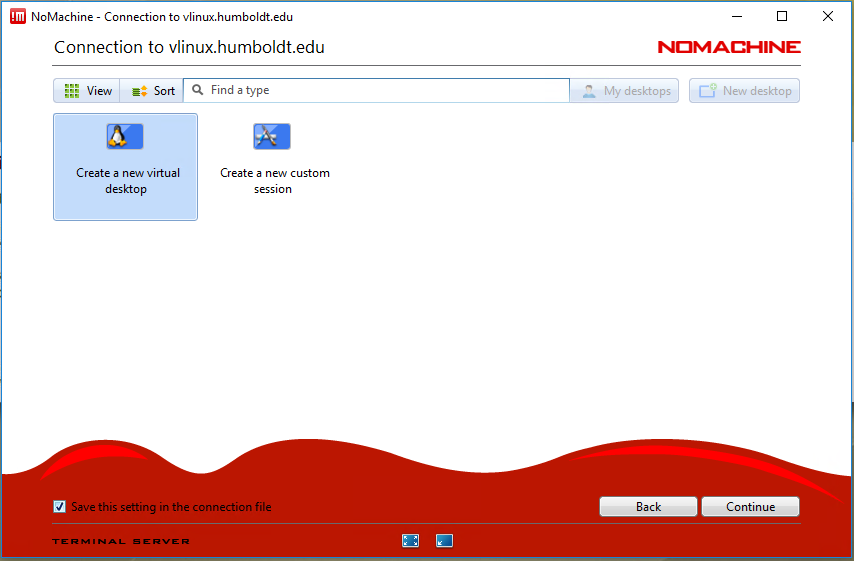 Review menu options and make any appropriate changes to the screen settings; we recommend unchecking Change the server resolution to match the client when I connect or clicking on Resize Remote Screen (second option from left) for the best experience. Click OK.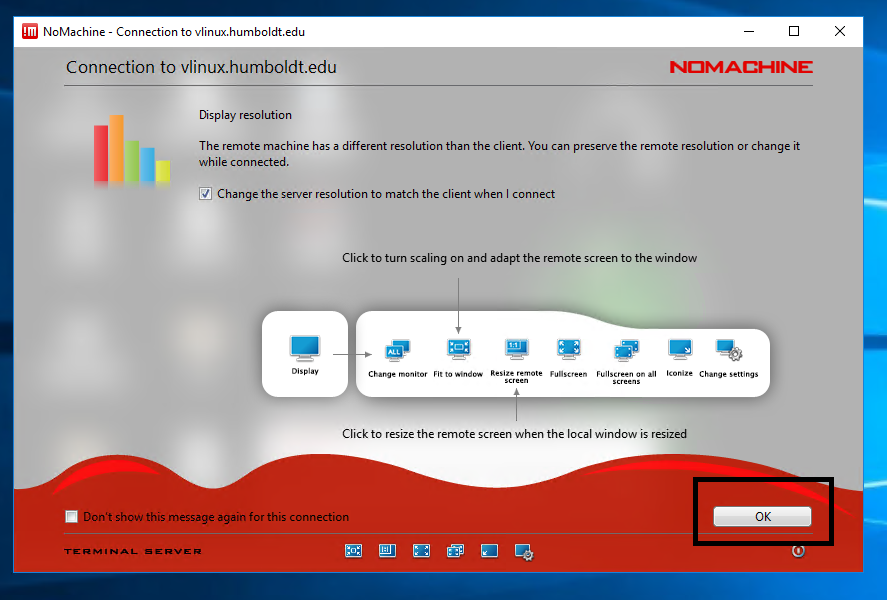 If you notice scrollbars after logging on to vLinux, click on the top right corner of the NoMachine window to return to the menu options.
Click on the second option from the left.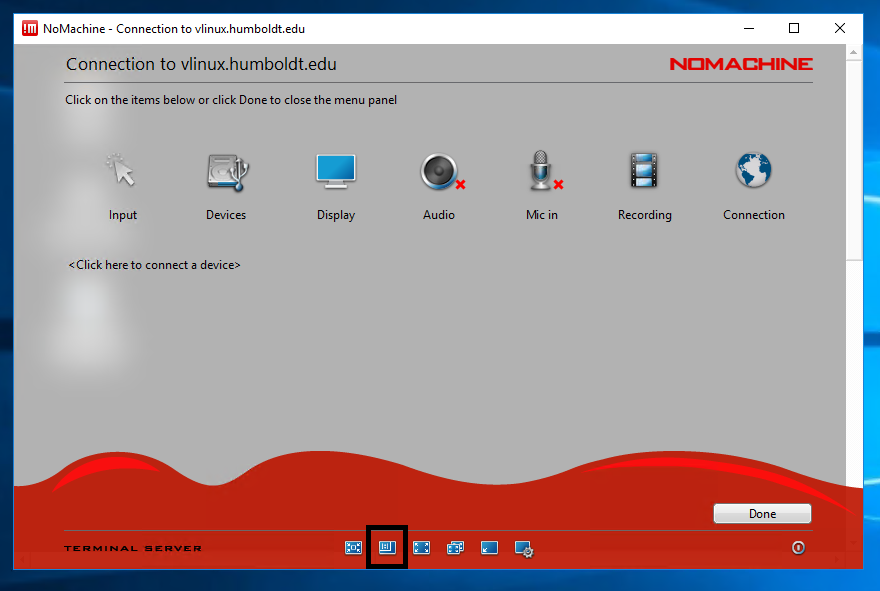 You should now be able to resize your NoMachine window and the vLinux desktop will adjust its size automatically.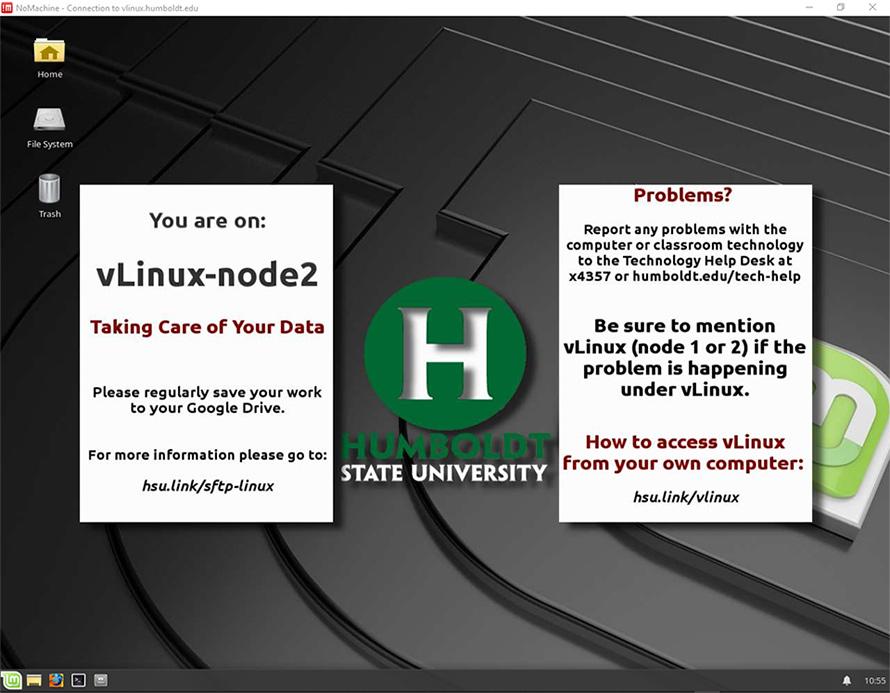 Help Desk Hours
Weekdays: 8am-8pm
Weekends: 12pm-8pm
Feb 20th - Feb 28th
Weekends: Closed
Monday - Friday 8am - 4:30pm
After hours emergencies:
Call UPD at 826-5555
System Status